The choice of headphones is not an easy and quite responsible task. Anyway, this is a thing that you will use almost every day. To find something special for yourself among the incredible number of offers in this market can be quite difficult, if earlier it was about a few major firms that could be listed on the fingers, now the producers have become many times more.
Now there are always new attractive solutions, alluring from the store shelves and advertising banners, they are incredibly different in price and quality, in this chaos sometimes you can get lost seriously, but it is much easier to make a decision if you have an idea about the functional and technical features of headphones as such.
The most interesting, thing is that in this market there are quite specific conditions, so for a relatively small amount you can buy a really chic option, and sometimes for a lot of money you can accidentally run into a dubious model, which is either just not very successful in General, or has some significant drawbacks that will necessarily surface. Of course, good headphones can not be cheap, however, the main thing is that the chosen option, as they say, is worth the money.
Types and form factor of headphones
In this respect, similar-looking devices may be so different that their actual scope will be almost diametrically opposed. Although, of course, all types of headphones have similar design elements: ear pads, ear cups, cable straight or twisted with a jack plug for a certain size of the connector and many types are equipped with a headband (Pic). To make models easier to navigate, they are initially divided into several obvious categories. The first and most important of them is the form factor, that affects almost everything, from the comfort of wearing and ending with the actual sound.
Open type, provides minimal sound insulation and is not suitable for wearing in noisy places, even at high volume you can not hear anything. However, on the street or at work, this option is extremely attractive for the reason that in addition to audio you can hear everything, that happens around. Thus, you will not miss a phone call and will not get under the car, happily singing your favorite song. The open design, thanks to the free circulation of air inside the Cup reduces obstacles to the piston stroke of the speaker, which in some cases also provides a richer and surround sound.
Closed type-this is usually more serious decisions, almost all Studio and samples for disc jockeys belong to this category. Although for mobile devices, you can find an option with a fairly good passive and complementing its active noise reduction. If you are a fan of loud music or often use noisy public transport, take a look at this option, they provide good sound insulation, so you will not irritate others with the hiss of high frequencies from the speakers. Given the strong fit of the bowls and the presence of active noise reduction, such devices can almost completely isolate you from the outside world.
Semi-closed variants have average characteristics according to the above parameters. This is a compromise between isolation and the ability to respond to external sound stimuli.
Types of headphones construction
In addition to the division into types, obviously, there is a differentiation by design features, it also cannot be ignored. In addition, it is necessary to refer to the materials from which the devices are made.
In the world of such technology clearly formed the division into inserts, overhead and full-size varieties. Now the first option is developing very strongly: there are new solutions with better insulation, providing good contact directly with the ear. Some manufacturers are even ready to make for your individual plug-in monitors made specifically for the mold of your ear, for example Ultimate Ears Custom 11 Pro (Pic.).
Previously, the inserts could not compete with large models, however, now these types, while having a minimum size, began to sound much better. Despite everything, decent "plugs" for the price start from about $50 and can not be compared with normal monitors in the same price category. But the reason for its compactness, this kind of relevant for the phone, tablet, player and other various mobile gadgets. Moreover, this Jack plug with a thickness of 3.5 mm has the appearance, just under the standard connector of gadgets.
For large models, it is important convenient device headband, comfortably distributes the load on the neck and head. The design in the form of a sufficiently flexible coverage and two elastic ties perfectly realizes this possibility. Overhead options are equipped with a clip or ear, as well as specific ear pads, allowing the dynamics to stay in the sink without additional tricks. I would like to note that the ears are different, so when purchasing, it is better to understand, convenient for you one or the other method of fixing or not. Choosing options with a microphone, take into account its location, it should be natural, it is desirable that there was the ability to adjust the position.
Headphones should have maximum strength, especially if operated outside the home. People who are prone to sharp and fast movements in an accelerated pace of life, the best fit sports models designed for harsh working conditions. Foam ear pads bad effect on sound insulation, but the elements of leatherette or velour behave much better. Bowls should fit snugly, but do not press, this parameter is very important if you plan to use headphones for a long time.
Technical parameters of headphones
The choice of the model, is a purely individual matter, but in any case, it is necessary to pay close attention to the filling of the device. From each detail here will depend on the final result in the form of sound quality.
The range in which a person perceives all audible frequencies, is, relatively speaking, from 20 to 22000 Hertz. Of course, these figures are approximately, and to expand the possibility of frequencies to the maximum resort to a more tangible spread up to the interval of the order of 5–60Khz. The relevance of this approach is noticeable only when it comes to professional models for work in the Studio, as well as when listening to audiophile formats such as SACD and DVD-audio where the frequency range extends to 50Khz. Many advanced solutions for home or gadgets have a standard frequency range, while providing excellent sound quality.
Important characteristic is the resistance (Ohms). The higher it is, the lower the volume at maximum power. That is why the phone is quite optimal impedance of 25 Ohms, and for the computer to get a better sound in games and movies, it will be good to focus on options from 50 Ohms. Low resistance quickly drains batteries from any portable gadget. In monitor and professional headphones resistance can be much greater, it is necessary to significantly reduce the load on the amplifier and improve the actual performance of distortion.
Sensitivity (dB), is a specific variable that characterizes, in a sense, the efficiency of the device, namely, the level of sound pressure. A level of less than 100dB will not provide sufficient volume for noisy operating conditions. For portable equipment it is better to use options with high sensitivity, in order to ensure optimal operation at not too strong signal level.
For some, particularly demanding connoisseurs of sound will be important indicator such as the coefficient of nonlinear distortion (THD %). However, in typical modern models it is quite low, and the differentiation of this variable can be seen, again, only in the conditions of Studio work. In any case, the closer this figure is to zero the less distortion and more accuracy of sound transmission.
Almost any serious models are wired versions. Any radio channels and Bluetooth inevitably devour a useful signal due to interference and compression, which is unacceptable for professionals. However, cordless models can be recommended as headsets for the telephone or for the home environment in typical situations of everyday use, such as for watching TV on the couch, like the Sennheiser RS 220 (Pic).
Conclusion: which headphones are better to buy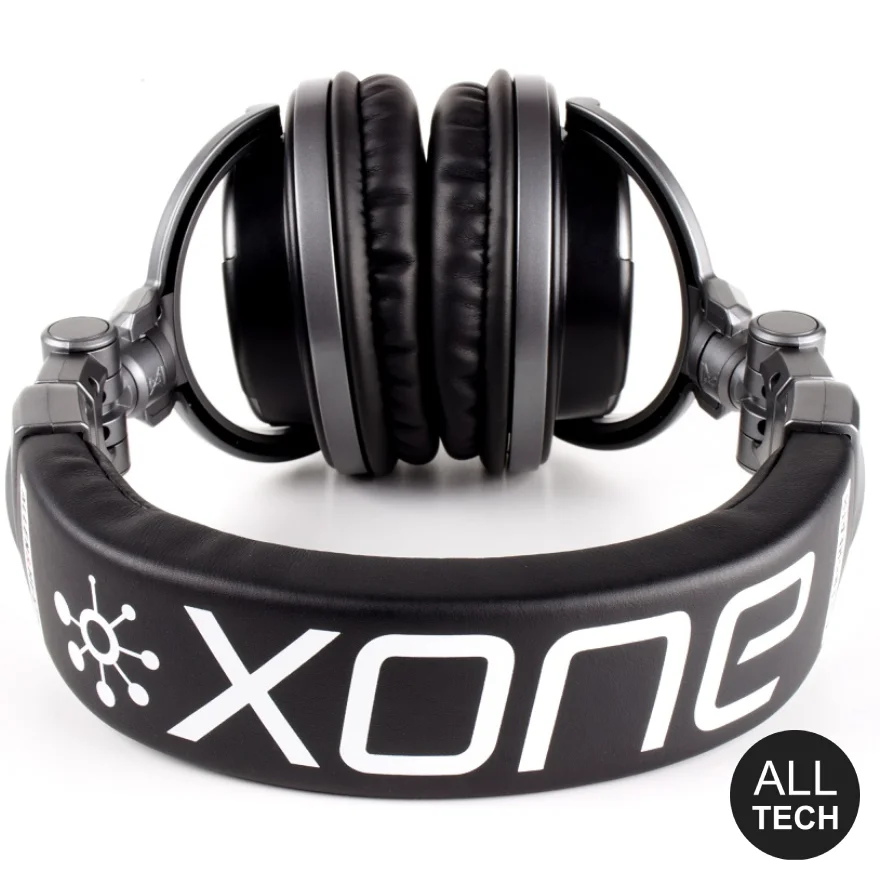 Each type of headphones is suitable for a certain kind of tasks, many options can be called universal, but most have a special specialization. Naturally, because you will use them in other conditions, they will not become worse, but if you want to provide maximum convenience and comfort, you should be careful in this matter. A well-chosen model will perfectly fit into your lifestyle and professional environment.
For home use, it is best to choose a comfortable full-size headphones. If you are dealing with a powerful technique, make sure that the resistance is large enough. Sometimes it is appropriate to purchase wireless monitors. Now manufacturers offer a variety of solutions in this niche. In particular, quite popular are available models from Audio-Technica and Beyerdynamic.
If you will use headphones for everyday listening to music or audio books in transport, buy something with not too big impedance and with serious isolation from noise. In this situation, even the semi-enclosed types will not be help, because the tightness of the bowls should be very high. Many AKG K-series with active and passive noise reduction, Sony MDR and Shure model lines will perfectly fit.
Sports options usually also have a powerful protection against noise, as well as extremely durable, because they have to work in extreme conditions. Good examples: Sennheiser CX 680 Sports and many representatives of the Philips O'neill line.
Studio models, this is the most expensive kind, be prepared to pay for them at least $200, if you really need a good result. They should not use hi-fi technology, embellishing the sound and making it clearer, because when mixing and mastering it is important to hear everything exactly as it sounds in order to eliminate the shortcomings in time. If you're looking for something like this, take a look at the Sony MDR 7506 and top AKG models.
Type of gaming headphones for the computer, often additionally equipped with a microphone, which makes it much more convenient to negotiate in multiplayer battles or communicate via the Internet, in programs such as Skype. They almost all have a closed design, but for example, the Razer brand can be found and all the usual inserts.
Solutions for disc jockeys should have the most powerful sound insulation of all types. Also, they must remain compact and as convenient as possible to work in a noisy club when mixing tracks. Often this type has a foldable design and detachable twisted cord, which is very convenient for their transportation. Reference examples: AKG K181DJ and Allen & Heath Xone XD2-53 (Pic).
When choosing headphones, do not hesitate to just listen to as many models as possible, so as not to regret the missed opportunities, especially since the choice should not be guided only by technical parameters. Rely on our advice and your own taste, then the purchase will necessarily please you for many years.