So, you are tired of enviously watching, when your friends and colleagues have a great time reading the latest news, watching movies, recklessly correspond and enthusiastically play on their tablets.
Indeed, as they say, tablet PC - it is convenient, fashionable, practical. Need only very little – to choose it from dozens of devices which looking at you from the showcase.
The price of the tablets may differ by dozens of times, so first it is necessary to determine what functions you are going to assign to your flat electronic friend, what parameters are critical for you, and which are not needed.
Therefore, we will carefully deal with the parameters of the main components of such devices: display, operating system, hardware filling and additional options. And we'll find out why we have to pay more and what we have to pay more for...
Types of tablet PC screens technology
To begin with, it is necessary to determine which screen diagonal will be acceptable optimal for you. The display size of most modern mobile tablet computers is 6.3-13 inches. From the size of the diagonal and display manufacturing technologies, depends on your comfort during operation, eye health and of course the level of image quality.
For practical tasks, it is necessary to choose a display size of 9-10 inches. This screen size is perfect for watching movies, playing games, surfing the web, working with documents or reading PDF-magazines.
The larger the diagonal of the display, the greater the resolution must be, so that the picture is clearer and does not look grainy, consisting of individual pixels. The higher the resolution, the more comfortable you will work with your tablet, and movies and games will look much better. For example, the minimum acceptable resolution for an 8-10 inch display is between 1080x720 pixels (HD ready).
Also note the aspect ratio of the display. Format 4:3 or 16:10 will be convenient for working with office applications, reading books, magazines or surfing the web. 16:9 widescreen display, will be indispensable for gaming and watching videos.
In older or cheaper models, usually installed matrix of the old type - TN, with low resolution, which sins graininess of the image and small viewing angles. In modern models, much higher quality matrices based on IPS or PLS technology are often used, with viewing angles up to 178° (Pic.) and resolutions up to 2560x1600 pixels or even with support for 3D images.
Often, the displays of branded devices are equipped with a special protective glass against chips and scratches, and an anti-reflective coating that allows you to comfortably use the device when direct rays of light hit the display.
Do not forget, buying a tablet with a screen diagonal of more than 7-8 inches, you lose mobility this gadget will not fit in a jacket pocket or purse, it will not be easy and for some this "big guy" simply will not be convenient. And the larger the screen and its resolution, the more power required processor, graphics card, RAM and battery capacity.
Types of tablet PC operating systems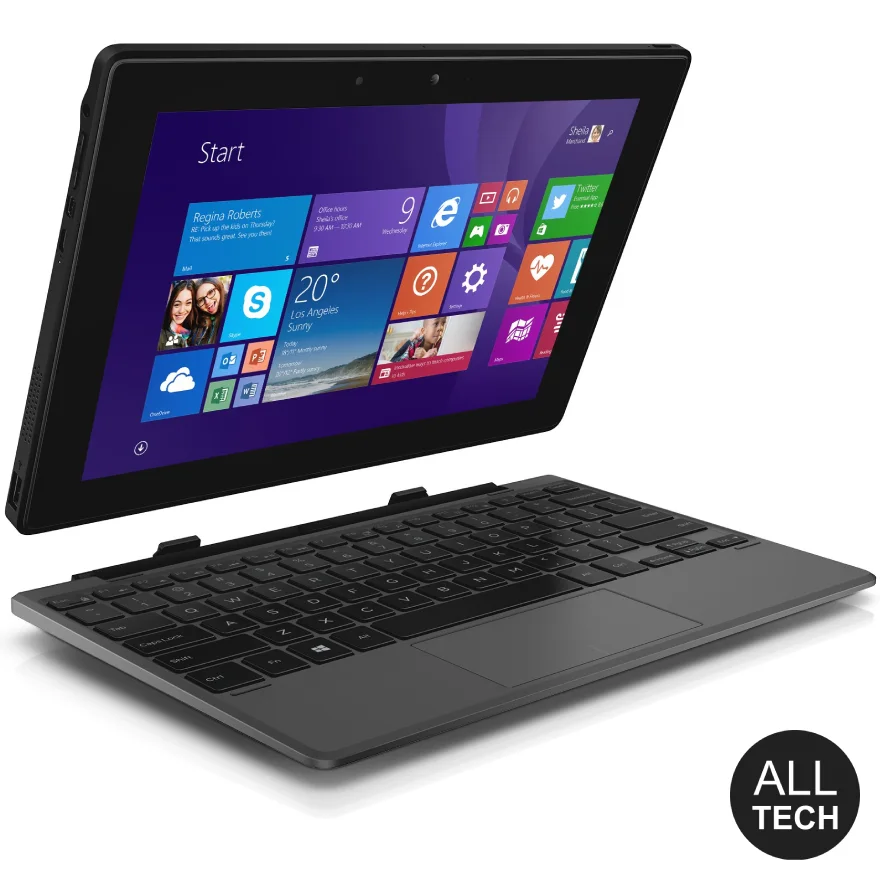 Most modern tablets have Android operating system, for which the largest number of paid and free applications is available for any of your needs. When choosing a gadget on this system, it is necessary to make sure that your potential purchase supports the latest version of Android Then you will be able to download and run fresh applications.
Some companies in their devices assume their own user interface. For example, the HTC Sense interface, which is built on Android and Windows Mobile. HTC Sense is a variety of handy widgets for all occasions and multiple desktops. Users have already been positively evaluated by numerous network services: search for a stolen device, storage of information and other applications.
Tablets designed for children, also have their own shell for Android. This shell has a user-friendly interface understandable even 3-year-old child. Specially selected children's applications, games, books, cartoons - all this, you will find already installed and ready to use. Such devices are necessarily equipped with the function of parental control or even remote control.
There are other options: traditionally under its own operating system - IOS, all Apple tablets work. They also have a huge number of applications, most of which are paid. But all these applications, unlike Android, are carefully checked by Apple for possible viruses or spyware. Or a new operating system on the tablet market - Windows, perfect for those who want to use the familiar interface and any programs running under Windows (Pic.). Windows is a must for the tablet-laptop hybrid.
There is also a stripped - down version of Windows - Windows RT. This OS is designed specifically for mobile devices running on ARM processors. Such devices are a bit cheaper than devices running on Windows 8 or 10 and this is the only plus of Windows RT. The rest of RT has only disadvantages. And the biggest disadvantage is the incompatibility of standard Windows programs.
Types of Tablet PC hardware stuffing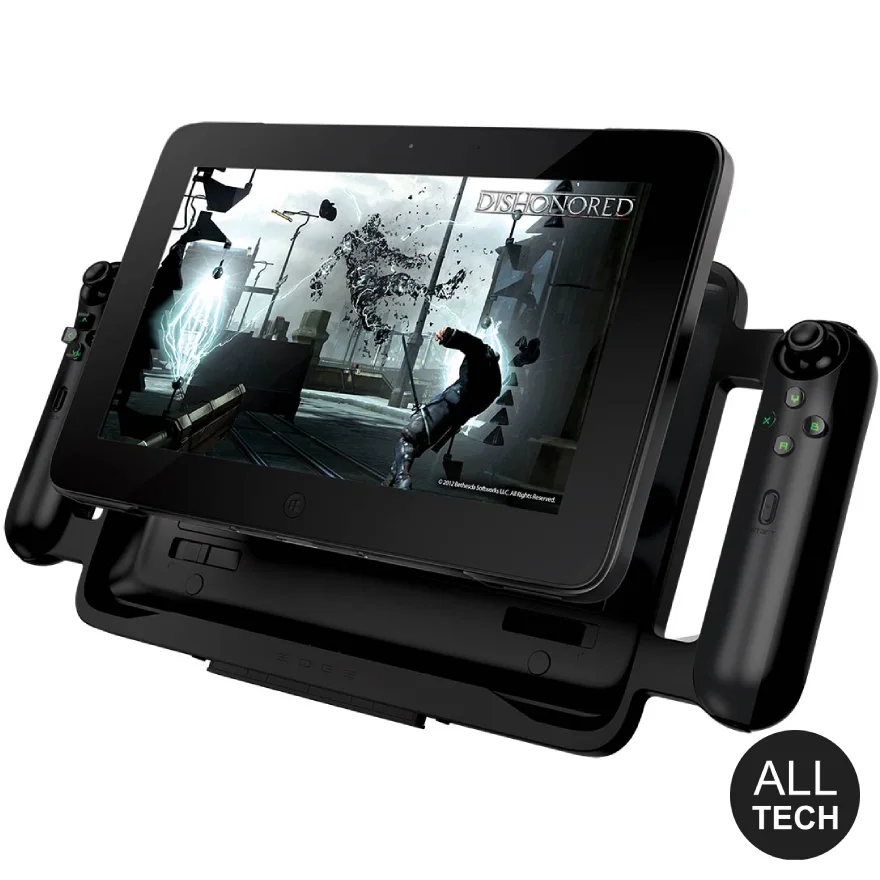 Despite the fact that most modern tablet computers have 2, 4 or 8-core processors and many of them are equal in performance to laptops and office PCs, you should pay attention to the compliance of hardware filling for your needs: the amount of RAM (DDR), processor power (CPU) and graphics card (GPU). Video card in all such devices - integrated (i.e. the core of the video processor is built into the main processor), and therefore its performance will depend on the power of the central processor cores and RAM. In devices running on Windows, you can find and powerful gaming graphics cards-discrete (eg Razer Edge, Pic.).
If you only plan to communicate in social networks, read books and write letters, the powerful filling you to anything, for such purposes will be enough devices on Android with a dual-core processor frequency of 1000 MHz and RAM 512-1024 MB. For resource-intensive games and smooth playback of movies in high resolution, the search for Android-tablet should start with the amount of RAM from 1024-2048 MB and processor power of at least 1000-1200 MHz. Devices running on Windows OS are more demanding to resources than on Android-twice.
Portable models running under the Android OS are equipped with mobile processors from different manufacturers. Such processors are focused not only on performance, but also on low energy consumption. The most commonly used in branded devices and received the best reviews are processors: Intel, Qualcomm, Allwinner.
More powerful tablets or hybrids tablet-laptop running on a full Windows OS, equipped with stationary processors, such as Intel: Core i3, i5, i7. Or their younger brother-an Atom processor with lower power consumption due to the reduced cache, which affects its performance. GPUs in such devices are usually also from intel series: hd graphics: 2500, 4000, etc. such devices are more voracious in power, allow you to run powerful desktop 3D-games like: Battlefield, Crysis or Need for Speed, but not at the maximum graphics quality settings.
Pay attention to the type of RAM used. Some manufacturers still install the old memory DDR2, although DDR3 is faster than the previous version and more expensive literally a penny.
Advanced options of tablet PC
All types of tablet displays, at the same time are touch (touchscreen), which allow you to either control only your fingers or use the stylus. Stylus can be complemented by function of brush effect or marker to draw a pressure-sensitive (Pic.).
Modern tablets do not limit themselves to touch control and many of the latest models allow you to connect a docking station with a keyboard and mouse to them through a special connector, or the keyboard can be purchased separately and connected via USB or Bluetooth.
The keyboard with mouse will be very convenient if you are going to type a lot from time to time and will make it easier to control with small buttons, for example in the navigation menu of word applications. The presence of USB and Bluetooth will also allow you to connect various gamepads for games.
Modern tablet computers can play various types of multimedia-audio and video files, have a TV tuner, connect directly to the TV via a digital video interface hdmi and have all the functions of an advanced BookReader (e-book). If you have a favorite video format, such as mkv, check whether the selected device to cope with this format.
Decide how critical it is for you to have a camera, that is, whether there is someone to talk to on Skype, whether you are going to take pictures and shoot videos on your tablet computer. Top models can shoot high-quality video and make quite decent photos, which is not ashamed to show on the big screen.
Storing videos, photos, games, and other files can require a large amount of memory. All modern tablets are equipped with internal flash memory of various sizes, hard (HDD) or solid-state (SSD) drive. If you need large volumes, pay attention to the support of various memory cards or an external hard drive via USB - there are models that do not provide for the use of external memory.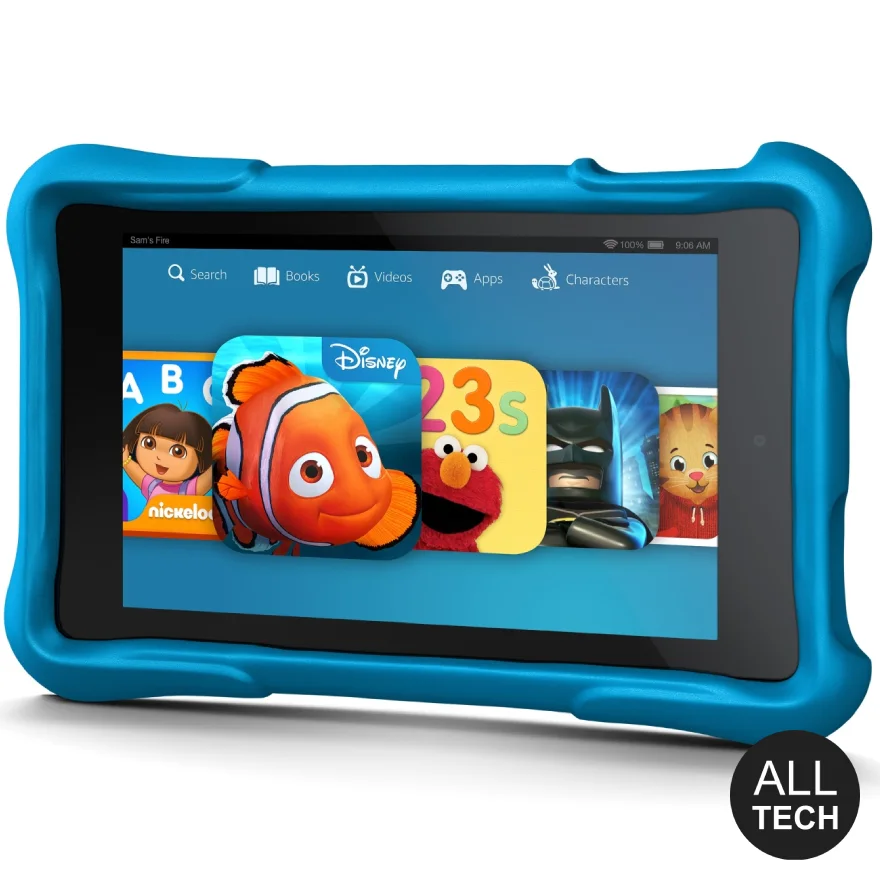 To connect the tablet to other devices for data exchange, it is possible in the presence of a USB interface and a Bluetooth radio channel, and the presence of a Wi-Fi module or GPRS and 3G/4G allow access to the Internet. Wi-Fi radio channel data exchange, have almost all modern models. On it you can access the free Internet where there is WiFi - it can be your home Internet or a cafe with free Wi-Fi network. With the module GPRS and 3G/4G, you can connect to the Internet through a mobile operator. Fans of travel or motorists may need the GPS option.
Battery capacity determines how much you can "use" your device without recharging during long journeys. Typically, the manufacturer specifies how many hours the model can last, performing a particular function. Almost all such devices have a long battery life, which is one of the main advantages of a tablet computer over a laptop.
Case material budget devices are often made of fragile plastic. In today's dynamic world, manufacturers do not expect that their gadget will be used for more than two years, during which the device will have time to completely become obsolete, so it is usually not spent on high-quality materials. But some special models, special attention is paid to the strength of the body, up to water resistance or tablets for children may have a special shockproof housing (Pic.). Apple tablets fundamentally use only the best – aluminum, with such a case iPad models even five years ago do not lose their appearance.
Conclusion: which tablet PC is better to choose
Oddly enough, when choosing a tablet, you are likely to rely not so much on the technical characteristics, but on some of their internal preferences. As experience shows, the case material is sometimes more important for consumers than the extra Gigabyte of memory, because you will be a lot to hold it in your hands.
And if you have decided what you want from your future device, then it's time to open a wallet and look into it with sadness, that is, to determine the budget. The price may differ several times for the device with the same parameters depending on the manufacturer.
If your requests and cash reserves are small, you just need a convenient gadget for surfing the Internet and watching movies, you are not going to let anyone dust in the eyes or looking for a suitable Christmas gift for a child, then maybe you will be enough to buy one of the Chinese models. The market is flooded with quite acceptable quality devices, which are now riveted by almost all electronics manufacturers. The cheapest tablet of the Chinese manufacturer can be purchased in the area of $40 and with a quite acceptable filling, but think about whether you need such happiness. After all, for $300 you can buy quite a decent 10-inch branded Android device with IPS-screen and dual-core processor. Moreover, for the "Chinese" often remains unresolved issue of warranty service. Although it happens that the Chinese branded tablets work properly before they become obsolete.
But if you brand and quality-not an empty phrase, you want to buy something more solid, then pay attention to new products from leading manufacturers, which can be safely served under the official warranty. Today the best offer in the market of tablet computers is Google Nexus, a gadget that was conceived in order to put on the blades of competitors at the expense of price and quality. So why not take advantage of the generosity of the giant Google and not get hold of a gadget that a couple of years will be quite cope with all the tasks. Unless, of course, another digital revolution happens.